Flow Cytometry Core
Core Summary: A Harvard University affiliated core facility supported by the Center for AIDS Research (CFAR). The Cytometry core provides Equipment consultation, and data analysis overseen by dedicated personnel. The same services are also available to outside researchers. Our expertise includes Non-Human Primate (NHP) research, and infectious diseases.
The Core team is committed to continuously expand with the latest software and lasers to better assist peer researchers.
Personnel
Director: Keith Reeves, PhD
Flow Core Lab Manager: Michelle Lifton
Phone: (617) 735-4512
Email: mlifton@bidmc.harvard.edu
Flow Core Lab Assistants: Rachel Hindin
Phone: (617) 735-4515
Email: Rhindin@bidmc.harvard.edu
Vaishnavi Parthasarathy
Phone: (617) 735-4505
Email: vparthas@bidmc.harvard.edu
Services
Data analysis and interpretation
Experiment consultation and set-up
Fluorescence activated cell sorting
Panel development
Antibody conjugation
Assays (special development)
For online scheduling, please click below!
COMS approved facility allows for sterile sorting of fixed and unfixed human, non-human primate, and other animal specimens for HCV and HIV/AIDS research. BD FACS Aria II cell sorter equipped within a Bioprotect IV LE biosafety cabinet operates with 4 solid state lasers: 405nm violet measuring up to 8 parameters, 488nm blue measuring up to 2 parameters in addition to FSC and SSC, 532nm green measuring up to 5 parameters, and a 628nm red measuring up to 3 parameters, allowing sorting panels of up to 18 fluorescent markers.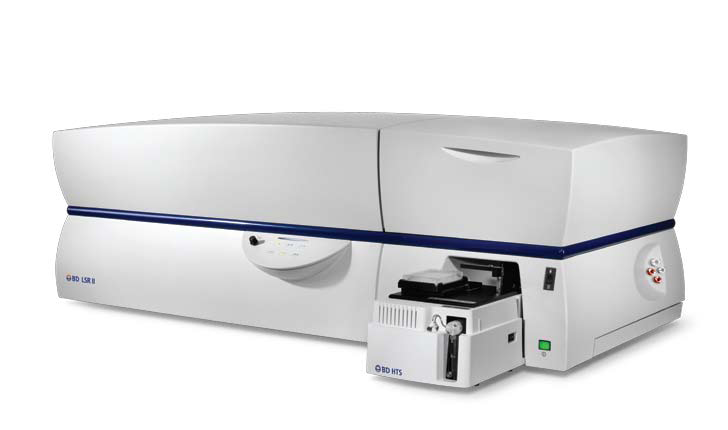 Two BD LSR II analyzers, each equipped with 4 solid state lasers: 405nm violet measuring up to 7 parameters, 488nm blue measuring up to 5 parameters in addition to FSC and SSC, a 640nm red measuring up to 3 parameters, and a 355 nm UV laser measuring 3 parameters allowing panels of up to 18 fluorescent markers
Special research product with a choice of 3 solid state lasers a 405nm violet measuring up to 6 parameters, 488nm blue measuring up to 2 parameters in addition to FSC and SSC, a 561nm Yellow/Green measuring up to 4 parameters allowing panels of up to 12 fluorescent markers
Siemens ADVIA 120 Hematology System
Multispecies analyzing system for complete blood count and differential counts