4 Amazing Men and Women at the Forefront of HIV Work
By Jennifer Garam
Johnson & Johnson, July 19th, 2017
Significant strides in treatment have been made since HIV/AIDS was first discovered by the medical community in the 1980s.
For over 25 years, Johnson & Johnson has been actively involved in the fight against HIV/AIDS by conducting research into treatments and prevention; forming partnerships aimed at doing things like reducing mother-to-child HIV transmission; and by helping to make lifesaving medications more accessible.
For the past 16 years, the company has also been a part of the International AIDS Society (IAS) Conference on HIV Science, where participants can share and examine the most recent HIV/AIDS research and breakthroughs with the goal of translating cutting-edge science into practice and policy.
Just ahead of this year's conference, we caught up with some of the most brilliant minds tackling the HIV/AIDS epidemic today through groundbreaking HIV treatment and prevention work being done internally at Janssen Pharmaceuticals, part of the Johnson & Johnson family of companies, and externally through public-private partnerships.
Meet four inspiring men and women who've made it their mission to defeat the disease.
The Mission: Develop a Single-tablet HIV Regimen
Brian Woodfall, M.D., Global Head Late Development for Infectious Diseases, Janssen
It's all in the timing. 
Brian Woodfall was in medical school in the early 1980s when a mysterious illness that eventually became known as AIDS emerged. And Woodfall, who finished his training at St. Paul's Hospital, which served as British Columbia's main center for HIV, was in the unenviable position of witnessing the early days of the health crisis firsthand. 
"I saw it as a very interesting area right on the cutting edge of medicine and science, and there was a clear overlay of social and political issues all related to how we were responding to this newly identified epidemic," he says. "I became passionate about it."
Woodfall practiced HIV medicine as a primary care physician for the next 15 years before becoming interested in drug development—and moving from Canada to Belgium to work for Tibotec, a biotech company that specialized in the research and development of treatments for HIV/AIDS and other infectious diseases. Janssen acquired Tibotec in 2002, and Woodfall has been with the company ever since.
At Janssen, Woodfall's work centers around conducting clinical trials and overseeing development activities required to get a drug approved or licensed and then marketed. Thanks to his dedication, advancements in treatments at Janssen have helped make the once fatal disease, for the most part, chronic and manageable.
In the early days, Woodfall explains, the focus was on efficacy and just finding treatments that worked, even if there were some issues with tolerability. But today, treatments have evolved to a point that the goal now is convenience—specifically, helping patients transition from having to take multiple pills a day to a single-tablet regimen, potentially making it easier to adhere to treatments. This is what his team's most recent innovations revolve around.
Woodfall acknowledges the incredible progress that's been made, while keeping an eye toward the future.
"If through the end of my career I were able to be involved in, and be a witness to, both the more curative approach to those infected and a preventive approach for those not infected," he says, "that would be a tremendous achievement."
The Mission: Create an HIV Vaccine
Dan Barouch, M.D., Ph.D., Director of the Center for Virology and Vaccine Research, Beth Israel Deaconess Medical Center, and Professor of Medicine, Harvard Medical School
For Dan Barouch, who has an M.D. from Harvard Medical School and a Ph.D. in immunology from the University of Oxford, focusing his work on finding a vaccine with the potential to stop the HIV epidemic was only natural.
"Despite the massive benefits of lifesaving antiretroviral treatments, it is unlikely that drugs alone will end the HIV epidemic," Barouch says, referring to his years working in both clinical practice and research. "History is on the side of vaccines, which is why I gravitated toward the development of strategies to vaccinate and immunize against HIV."
And for the past 14 years, Barouch and his research lab—in collaboration with Janssen—have been working toward this lofty goal. 
"Together with our colleagues at Los Alamos National Laboratory, we have done substantial amounts of work in developing the best HIV sequences to go into the vaccine, with the knowledge that one of the challenges of HIV is that it mutates, so there are many different strains worldwide," Barouch explains. 
These computer-derived, optimized sequences (called "mosaic" sequences) are intended to generate immune responses against the largest number of HIV strains possible throughout the world, thus creating a global HIV vaccine.
At this year's IAS Conference, Barouch, along with Hanneke Schuitemaker, Ph.D.Hanneke Schuitemaker, Ph.D.Vice President, Global Head of Viral Vaccine Discovery and Translational Medicine, Janssen Vaccines & Prevention B.V., Vice President, Global Head of Viral Vaccine Discovery and Translational Medicine, Janssen Vaccines & Prevention B.V., will be presenting the results of the first study conducted on the current iteration of their joint vaccine.
Ultimately, Barouch is motivated by the conviction that modern-day science can, should and must be applied to the greatest global health problems.
"The HIV epidemic is clearly one of the defining global health problems of our time," he says. "We want to do everything in our power to help find a solution to this disease."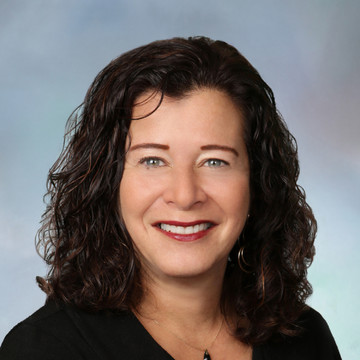 The Mission: Reduce HIV Infection Rates in Women
Zeda Rosenberg, Sc.D., Founder and CEO, International Partnership for Microbicides
Worldwide, and especially in developing countries, women aren't always able to protect themselves against HIV infection, especially due to gender inequality. 
This fact alarmed Zeda Rosenberg, who has worked in the HIV field since 1987.
"It's very difficult for many women to insist that their partners take precautions and use condoms," she explains.
With her nonprofit organization International Partnership for Microbicides (IPM), Rosenberg has made it her mission to rectify this prevention gap by developing female-initiated products that can help empower women to protect themselves against contracting HIV and reduce infection rates globally.
One such product, developed in partnership with Janssen, is a silicone vaginal ring that releases a potent anti-HIV drug over the course of a month. The discreet ring, which women insert and replace themselves, is the first long-acting HIV prevention method, and it was shown to safely reduce HIV risk in two Phase 3 trials last year.
IPM's goal now is to make the ring available, at low or no cost, to women in sub-Saharan Africa, who face the highest risk of infection.
"We need a whole variety of prevention options—vaccines, vaginal rings, injectable prevention," Rosenberg says. "Similar to the contraceptive field, in which there are different options that fit women's preferences at different points in their lives, we need to provide the same kind of HIV prevention options."
Rosenberg is hopeful about the future, but she cautions that because people are not dying of AIDS at as rapid rates anymore, there's a danger of people thinking that the epidemic is over.
"We know that with infectious diseases, once you take your eye off the ball, they will come back," she says. "And if you don't continue efforts for treatment and prevention, you'll lose the battle in the long run. So it's really important that the work continue."
The Mission: Develop an Improved HIV Viral Load Test
Wim Parys, M.D., Head of Research & Development, Global Public Health, Johnson & Johnson
If you could sum up what drives Wim Parys, who leads research and development for Johnson & Johnson Global Public Health, it's making an impact on patients' lives. 
And over the course of his career, Parys has done just that by leading the development of several HIV medications, including a long-acting injectable for which new data will be presented at IAS this year.
Parys is also focused on another crucial area of HIV research: later-stage diagnostics. As he explains it, diagnosing HIV now is a fairly simple process that's available throughout the world, but there's a more complicated issue around later-stage diagnostics—and his team is on a mission to address it.
Once patients are diagnosed with HIV, it's crucial that they take their medication in an extremely adherent, compliant manner. If they don't, resistance could develop to their first-line treatment, meaning that a new set of drugs, referred to as second-line treatments, may be required.
The viral load test to determine if first-line treatment is working properly is currently logistically complicated, time-consuming and expensive—making access to this test in the developing world rather limited. 
So the Global Public Health team at Johnson & Johnson is partnering with Cue, a California-based diagnostics company, to develop a point-of-care test that could be brought to developing countries. The test (now in prototype) is low-cost, portable, battery-operated, doesn't require manipulation of the blood sample and—if successful—should deliver results within 20 minutes.
Partnerships like this are a high priority for the Global Public Health team because they combine the strengths and resources of the company with that of other leading scientists and organizations around the world to create something greater than they're each able to do on their own.
"The reason why partnerships are important is that, especially with difficult medical needs to solve, you have to have access to the broadest possible expertise and science," Parys says. "The science has become so complex, and the diseases that we need to tackle so difficult, that we have to find collaborations with the best possible scientific partners."
https://cvvr.hms.harvard.edu/wp-content/uploads/2017/07/Capture.png
349
1158
Academic Web Pages
https://cvvr.hms.harvard.edu/wp-content/uploads/2020/03/cvvr-header-banner-long-white-bg.png
Academic Web Pages
2017-07-19 15:58:00
2019-11-06 11:17:12
4 Amazing Men and Women at the Forefront of HIV Work